High Performance Computing
Unitronix have decades of experience working with customers to architect high-performance embedded processing systems for Radar, Sonar and EW applications.
Todays VPX backplane provides an ideal backbone to architect large processing arrays of hybrid technology's including multiples of CP, FPGA & GPU elements.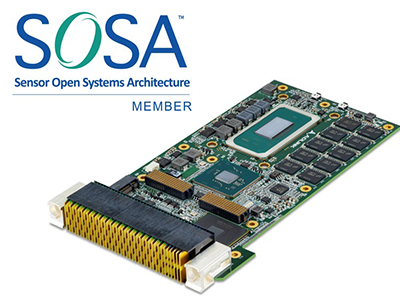 VPX3-TL
3U VPX processor blade is powered by Intel® Xeon® W-11000E Series Processor, formerly Tiger Lake-H and delivers a greater than generational improvement in performance for enhanced data and graphics and the AI acceleration capabilities required for next-generation mission-critical applications. The SOSA-aligned design of the VPX3-TL module offers embedded computing capabilities that are easily reconfigurable and upgradable, highly cost-effective, and quick to develop and deploy.
Interoperability between different systems – including Command, Control, Communications, Computers, Intelligence, Surveillance and Reconnaissance (C4ISR), Electronic Warfare (EW), signals intelligence (SIGINT), cognitive radio and radar – is critical. The SOSA standard is one of several standards that fall broadly within the MOSA initiative. SOSA centers on key interfaces and open standards, based on the VPX standard (VITA 46/48/65), and aims to develop a common, modular hardware architecture across next-generation, mission-critical applications.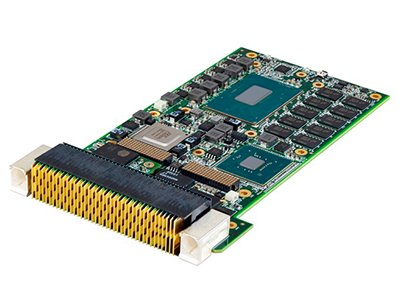 VPX3020
3U VPX processor blade based on the Intel® Xeon® Processor E-2254ML (formerly "Coffee Lake-H Refresh"), supporting DDR4-2666 ECC soldered memory up to 16GB. For storage, the VPX3020 provides a high endurance soldered SLC SSD up to 64GB. The VPX3020 is compliant with the VITA 48 and VITA 65 specifications.
The VPX3020 Series with server grade Intel® processor brings extreme computing power with low power consumption. A total of PCIe x16 Gen3 lanes are supported, with PCIe x8 to rear supporting DMA and non-transparent bridge for peer-to-peer communication and PCIe x8 Gen3 to XMC. Graphics is supported by integrated Intel GPU with DisplayPort to P2.
The VPX3020 provides an Atmel TPM 2.0 chip for system security, dual BIOS functionality, as well as an ADLINK ABSDiag self-diagnosis tool. These features bring additional value by ensuring high reliability. All components on the VPX3020 Series are soldered on the PCB board to ensure product reliability and quality, and enable compliance with MIL-STD-810G shock and vibration.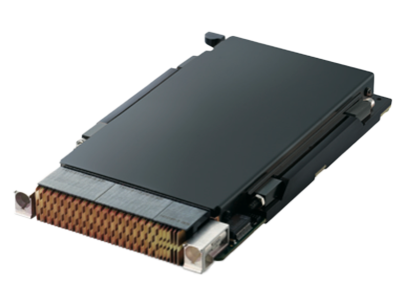 VPX3-P5000 Series
Rugged 3U VPX NVIDIA Pascal GPGPU Blade for data imaging and processing in harsh operating environments
Features:
NVIDIA Pascal architecture GP104/GP107 GPU with up to 2048 CUDA cores
Up to 16GB GDDR5 Memory with NVIDIA GPUDirectTM DMA technology
PCIe x16 Gen3 to P1
Four DisplayPort 1.4 outputs
1U BAM SERVER
Powerful. Durable. Light
The industry's leading cyber secure, ruggedised, SWaP-C-optimised, high-performance computing solution. Supports full-length option cards. Designed with aerospace and defence applications at top of mind.
The lightest BAM of them all: Weighs just 12 pounds. Loaded with application-enhancing storage, PCIe expansion and Intel CPU features.
Secure Storage Protects Data at Rest: Secure sensitive data and classified information using front-removable SSDs certified to FIPS 140-2, Common Criteria. Powered by NIAP-listed, CSfC-listed full disk encryption.
Plenty of I/O Options: Operationalise high-speed data transfer using a standard or customised I/O interface.
SWaP-Optimised Edge Computing: Save space, energy, and money at the edge with optimised size, weight, power and cost.
BAM! That's reliable: Unparalleled five-year warranty. Longest computer life cycle. Secure supply chain.
We've got you covered.
2U BAM SERVER
Rapid Data Transfer for Multi-Domain Strategy
The 2U BAM's 10 switchless PCIe Gen 4 slots, next-gen CPUs and memory are optimised for platforms running data-intensive applications that depend on real-time strategic insights.
NSA DATA-AT-REST ENCRYPTION: Securely acquire, transmit, store and share confidential, secret, and top-secret data with military-grade encryption algorithms certified to FIPS 140-2 and Common Criteria that meet NIAP and NSA CSfC standards.
Staying vigilant to counter rising cyber threats: Employing multi-layer hardware, firmware and software security technologies developed with Intel, Wind River and CDSG to provide secure, real-time decision-making capabilities well ahead of a crisis.
Flawless Edge Computing: Supports high-performance embedded computing applications in harsh environments rife with temperature and humidity fluctuations, shock and vibration.
Unmatched five-year warranty. Longest computer life cycle. Protected supply chain. Dependability defined.
3U BAM SERVER
Guard your sensitive data with a secure rack server.
The Trenton 3U BAM Server solution, built with 3rd Gen Intel Xeon Scalable processors, delivers performance, flexibility and actively managed supply chain security. Ruggedised to withstand the world's harshest conditions, the 3U BAM Server is power, high-speed PCIe expansion and smooth application performance at its most robust.
The BAM's x16 slots are double-spaced apart for improved incorporation of double-wide GPUs and its PCIe slots have no switches for maximum throughput.
Protected by a trusted supply chain and advanced hardware, firmware, and software security suite, the BAM is holistically protected and designed to meet your exact requirements.
Life Cycle of Nearly 15 Years: Their competitors average 3-7 years before their products reach end-of-life. Trenton Systems' nearly 15-year life cycle helps the military and industries significantly reduce risk, total cost of ownership, and technical headaches. That way, you can get back to focusing on your goals.
Custom BIOSes & Revision Control: That's right. You can ask to customise the 3U BAM's BIOS to suit your needs and their revision control process ensures you receive the same BIOS and configuration for years to come. Custom BIOSes can enhance security, performance, system management and much more.